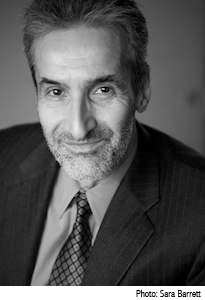 Meet the Author
Samuel G. Freedman
Georgia Gwinnett College
Tuesday, March 25, 2014
2:00

PM to

4:00

PM
New York Times
columnist and bestselling author Samuel G. Freedman will discuss and sign his books at the
Georgia Gwinnett College Student Center
, LVIS Room on
Tuesday, March 25.
Freedman's latest is Breaking the Line, which reveals how the 1967 black college football season blazed a new trail for the civil rights movement even as it transformed both college and pro ball. It's a great read, chock-full of nail-biting drama, heartbreak and inspiration. Even those with only a passing interest in college football will find it readable and compelling.

Freedman's work exhibits a passionate interest in personal, ethnic, religious and political identity. His earlier books wrestle with such wide-ranging topics as the black church, inner-city teaching, Jewishness, the rightward political drift of American Catholics, and the riddle of who his mother (who died when he was in his teens) was before marriage and motherhood.
Freedman's appearance is free and open to the public; no reservations are required.
To request these books click the titles or covers above.
Review by Don Beistle